Our time as modern, digital entrepreneurs is valuable and there are so many items on the to-do list, wondering how a trademark is registered and if you need that legal safeguard shouldn't be one of them. The problem is, Googling your way around this business topic rarely leads to total confidence in the next steps, right? The United States Patent and Trademark Office's website feels premiered alongside the first season of Sex and the City and hasn't been updated since
All the other random snippets of insight on the internet seem to broadly apply to all businesses, everywhere. So what about your business?
As a modern legal team serving up transparent trademarking & expert contracts for the digital entrepreneur, we're here to clear this all up. Whether you're a business of one or a team of 200, you need to safeguard your brand security with trademarking because it creates long-lasting protection and stops copycats in their tracks. Here's how a trademark is registered:
FILE A TRADEMARK APPLICATION WITH THE USPTO
Start it all off by filing your application with the United States Patent and Trademark Office ASAP. Heads up, they're not very quick to respond, it's normal to wait up to 4 months to receive a response.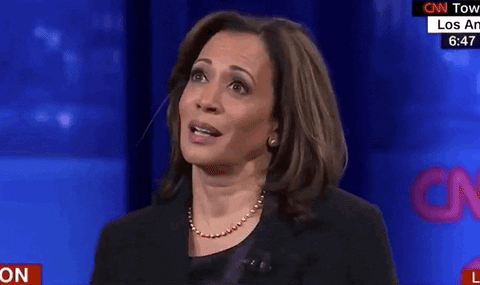 Here's what to expect when they do get back to you. They might….
– Approve your application right away.
– Ask for more info. 
– Reject your application because they found another trademark that's identical or similar to yours. 
To save yourself the headache of option number three, do some in-depth research before submitting to ensure that you're not trying to trademark something that's already been registered.
SEE IF ANYONE OBJECTS
Once your application is approved, your trademark will be published in the hot government publication, The Trademark Official Gazette (TMOG). This gives advance notice to the public that the USPTO plans to register your trademark. You know the part of a wedding when anyone can pop up and yell, "I object?" That can happen during the trademarking process, too. The public gets 30 days to offer any opposition. If anyone tries to stand in your way, you'll need assistance handling the litigation, FYI.
If no one comes forward to object or if their objection is unsuccessful, your application will undergo a final review where a USPTO director will double-check all work done to ensure no legal issues are overlooked.
Assuming no one opposes your mark and the USPTO director approves your mark, your mark will officially be registered approximately three months after your publication period and you'll have our full permission to cry tears of joy.
RECEIVE A TRADEMARK CERTIFICATE
The cherry on top of this process is your trademark certificate with the official stamp of approval from the USPTO. You're trademarked for a full 10 years, congrats! That's how a trademark is registered.
COMMON TRADEMARKING QUESTIONS
Q: Does trademarking my brand's name also protect my logo?
A: Each is a separate trademark. We recommend starting with your brand's name and then moving into trademarking logos and collateral to keep the process streamlined. 
Q: How do I know I need a trademark?
A: You need a trademark if you don't want anyone else using your brand's name, logo, or tagline without your permission.
Q: How long does this take?
A: Timelines may vary, but it typically takes 8 – 12 months, from start to finish.
Q: Wondering more about this process and looking for an expert to help?
A: We've got you covered. View a breakdown of our transparent trademarking support here.
Wondering how to protect your Trademark ASAP? Tip: you don't need to wait 8-12 months.
We're here to give you the breakdown on how to protect your brand in 5 minutes.
**This post is for informational purposes only, no attorney-client privilege has been formed.